Purr-SUEDE me please!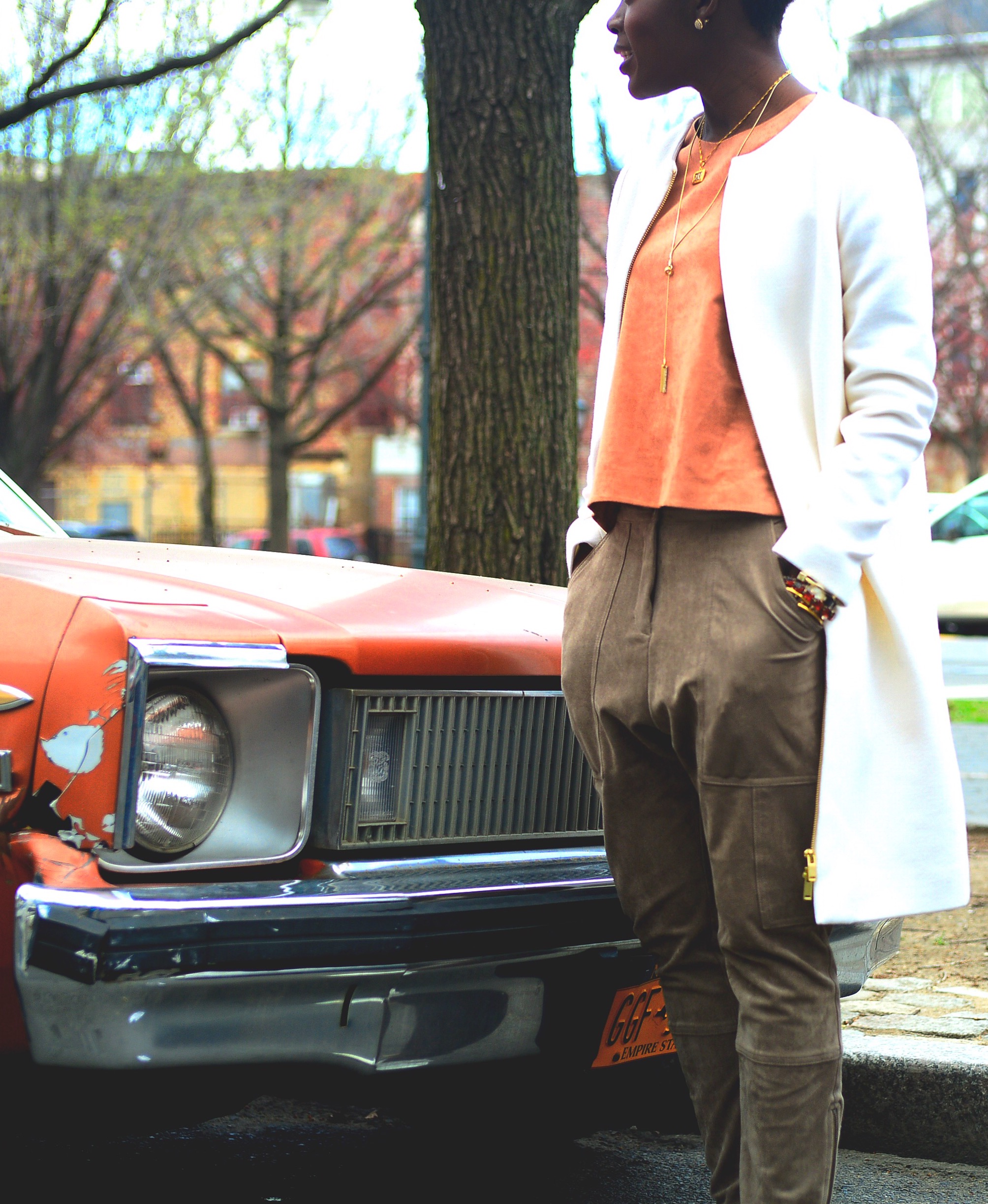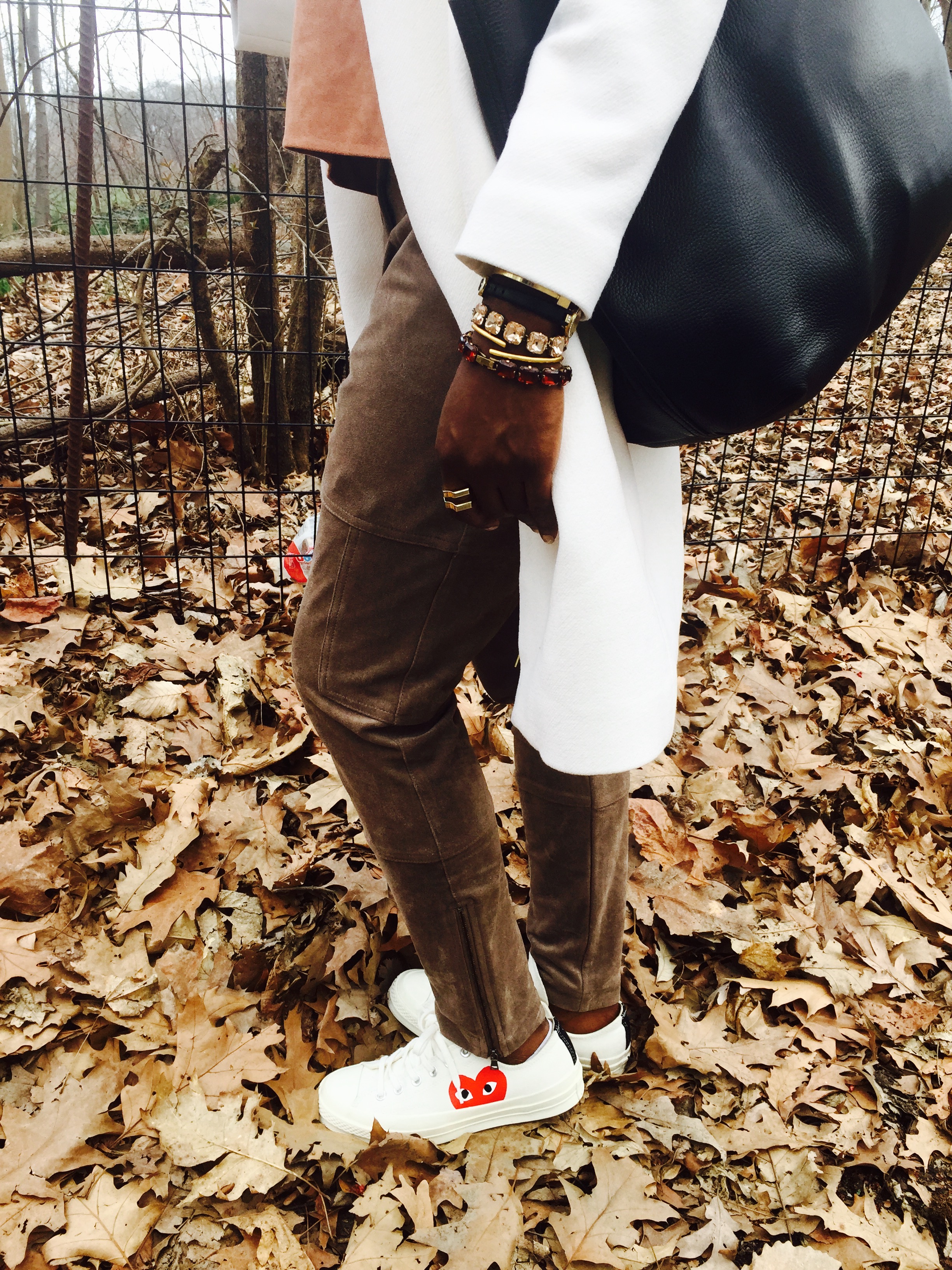 Second to color, I am a fiend for texture! Suede's presence in spring is irresistible, no longer sanctioned to the confines of fall and winter. It's superfluous in every designer and retailers collection and a must have for your very own. Need a little more persuedesion ( :) you like that right)? It will be much easier to keep clean now, then during the dark and gloomy winter (bonus cleaning tips below). I fell in love with these drop crotch suede pants from BCBG and a suede deep blush colored tee to go with! The look was completed with suede heels from Zara (sorry guys, I snagged them last year). I am sure you can find something similar here!
I can't forget to mention what every city girl already knows, a pair of flats in hand is an essential component to surviving the concrete jungle. You will see these A LOT in future post, they conveniently go with everything and can be the savior to every outfit!
Faux suede Tee: BCBG Faux suede Pant: BCBG Tennis sneakers: CDG
Accessories: Madewell